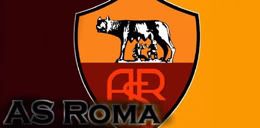 ROME – AS Roma's fans will be barred from attending their team's return league match at Catania after three of the Sicilian club's supporters were stabbed in clashes ahead of the match between the two teams in Rome on Sunday.
Three Catania fans were taking to hospital after suffering stab wounds and the Italian league's regulatory body has responded by banning Roma fans from travelling to Sicily on May 18 when the two teams next meet.
The body concluded that the stabbings were a result of organised violence perpetrated by a section of Roma's hardcore supporters.
Roma have often been caught up in unsavoury crowd incidents, notably in their last two Champions League home encounters against Manchester United, in April and then again in December.
Their fans have already been banned from attending tomorrow's Italian Cup trip to Genoa to face Sampdoria while fans from Catania's Sicilian neighbours Palermo are not allowed to attend their trip to Roma on Saturday.
Catania and Palermo are no strangers to fan hooliganism either as it was after a Sicilian derby between the pair last February that a policeman was killed, sparking a lot of soul searching in Italian football as it struggles to deal with a seemingly increasing and unchecked hooliganism problem.